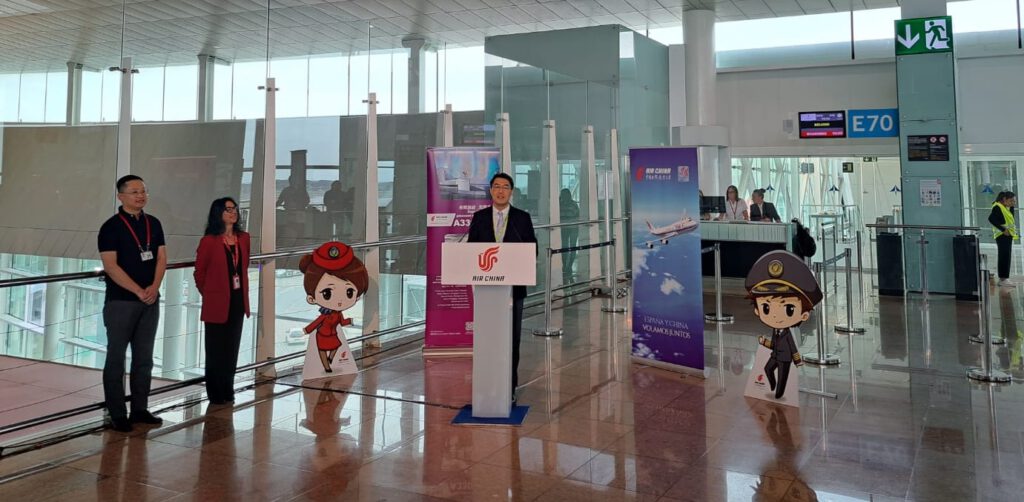 Air China to recconnect Barcelona and Beijing
From today, Barcelona will once again be served by Air China to Beiing.
Barcelona, 1 June 2023:
Air China reinstated the Barcelona-Beijing route. Due to Air China's great interest in the Catalan market, the company will operate the route with 3 weekly frequencies, on Tuesdays, Thursdays, and Saturdays, with an Airbus 330-200 with 2 classes of service, business with 28 seats, and economy with 199 seats.
Flights will take off from Barcelona-El Prat Josep Tarradellas Airport at noon to arrive at Beijing Capital Airport at 04.15 am the following morning. The return flights will leave Beijing at 02.30 a.m. to land in the Catalan capital at 08.15 a.m. the same day.
These schedules have been designed to benefit both business and holiday passengers, thanks to the excellet connections within China and internationally to the main Asian cities offered by the company.
The recovery of routes to China is a fundamental objective in 2023 and 2024 to increase Barcelona's connectivity and its synergies with industry and companies linked between Catalonia and China. In fact, in 2019 there was a high demand exceeding 433,492 indirect passengers by Origin/Destination (O&D) between Barcelona and China.
The suspension of connections to China due to COVID-19 has been a major challenge to the full recovery of JT Barcelona-El Prat Airport.
In 2019, Air China's route to Beijing had, together with Shanghai, a demand of more than 109,000 direct passengers and more than 67,000 indirect passengers, respectively.
Air China is China's flag carrier and offers routes to Asia, North America, the Middle East, Europe, and Australia. The company is majority owned by the China National Aviation Holding Company. Although its major operation has been on a domestic scale during the pandemic, it has started its international recovery since the opening of the country and especially since the beginning of tourism in March this year.
Source: Air China/Data source: O&D/MIDT/Sabre