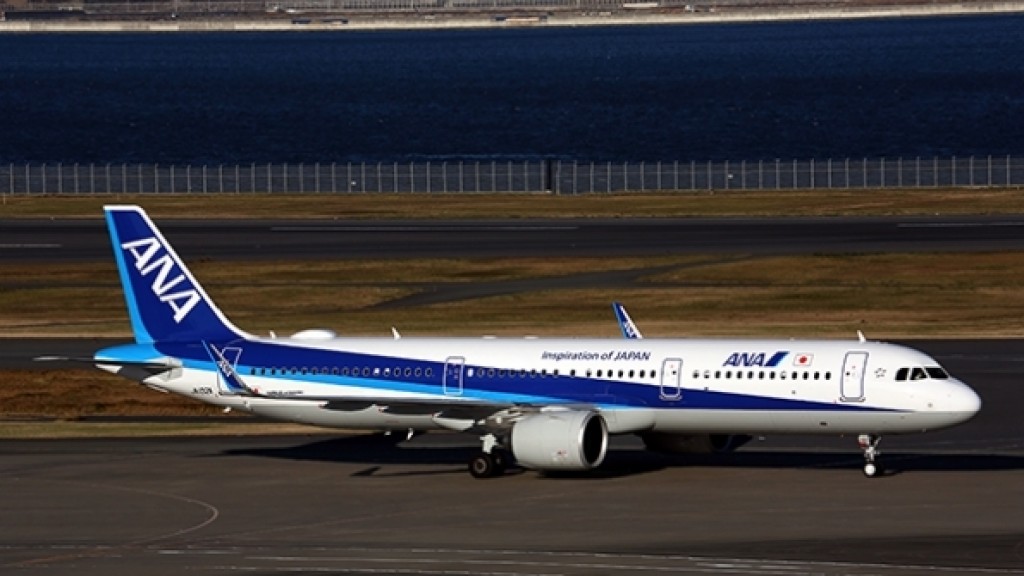 All Nippon Airways (ANA) named ATW 2018 Airline of the Year
It is the second time in five years that Japan's largest and only 5-Star airline has won the top honor.
All Nippon Airways (ANA) is the ATW 2018 Airline of the Year, it was announced Jan. 16. It is the second time in five years that Japan's largest and only 5-Star airline has won the top honor.
The 2018 Airline of the Year award will be presented at ATW's 44th Annual Airline Industry Achievement Awards Ceremony on March 27 at The Mansion House in Dublin, Ireland.
The ATW Airline Industry Achievement Awards recognize excellence across a broad range of airline operations and are widely considered as the most coveted in the air transport industry. To win ATW's Airline of the Year award, an airline must demonstrate exceptional achievements and capabilities across operations, financial performance, customer service, safety and labor relations. Its executive leadership must also clearly show innovation and strategic thinking that sets the company apart.
"With everything from its commitment to customer service to its global partnerships and superb management, ANA showed that it stood above its competitors," ATW editor-in-chief Karen Walker said.
ANA, a Star Alliance carrier, demonstrated a record of outstanding safety, performance, innovation and customer service that included new advances in customizing passengers' needs at all stages of the airport experience, including the check-in counter, lounges and at the boarding gate.
ANA also has expanded in North America, adding Mexico City and Tokyo routes, and a new daily flight between Los Angeles LAX and Narita.
ANA is also the first airline to support the XPRIZE foundation, it launched ANA Global and enhanced benefits for ANA Mileage Club members, and began inaugural flights of its latest Star Wars-themed aircraft, C-3PO ANA JET, a continuing project that now has four Star Wars livery aircraft.
"We are honored to receive the Airline of the Year Award and to have been recognized for the dedicated efforts made at ANA," ANA president and CEO Yuji Hirako, said. "This has been a remarkable year for ANA as we continued to expand internationally, deliver the highest level of customer service and differentiate ourselves in the competitive airline industry."
Previous recent recipients of the ATW Airline of the Year award include American Airlines, Etihad Airways, Southwest Airlines, Delta Air Lines, Air New Zealand and Emirates. ANA last won the award in 2013.
ATW will announce the other recipients of its 2018 Industry Achievement Awards winners later in January.
Source: ATW/January 2018
Barcelona Air Route Development Committee
promotes Barcelona Airport intercontinental flight